Do you...

Not like what you see when you look in the mirror?
Feel crippled by self doubt or low self-esteem?
Wish you were a happier person?
What if I told you that you could...
Feel confident in your body, skills, and choices?
Think more positively and appreciate your life?
Attract beauty into your world?
YOU CAN!
---
Fall in love with yourself!
Happiness may be difficult to define, but it isn't elusive.
A happy life is yours for the taking, but it starts with self-love.
What if you could live a life you loved as much as yourself?
Self-Love: The Key To Happiness is a carefully constructed course that will teach you why you're awesome and how to believe it's true! By falling in love with yourself, you'll learn to enjoy every day of your beautiful life.

This class is for the person who has struggled with low self-esteem, confidence, and feelings of self-worth. It's for students, entrepreneurs, and stay-at-home moms. It's for the person who feels unsatisfied with their life or body, goes through every day on autopilot, or can't seem to stop comparing themselves to other people.
"Mary is one of the most incredible women (strike that, humans) I've ever had the privilege to meet. She's just one of those people, you know? If you step into her kaleidoscopic universe, you'll be forever changed... In the best possible way! Mary sees beauty and magic in everything, not least her gorgeous self, which makes her so uniquely equipped to teach this course. Her energy and sense of wonder are infectious and you can't help but smile when you hear her talk passionately about what she knows best - how to get to the bottom of what makes you fabulous.
Being part of Self Love: The Key to Happiness feels like getting a big, sweeping hug from Mary, but also - crucially - from yourself! It's the ultimate present to give yourself (or a loved one) when you need a good old dose of self-lovin', or simply when you want to tune back into what makes life - and you - so damn amazing. I love it, and so will you."
- Jessica Johansen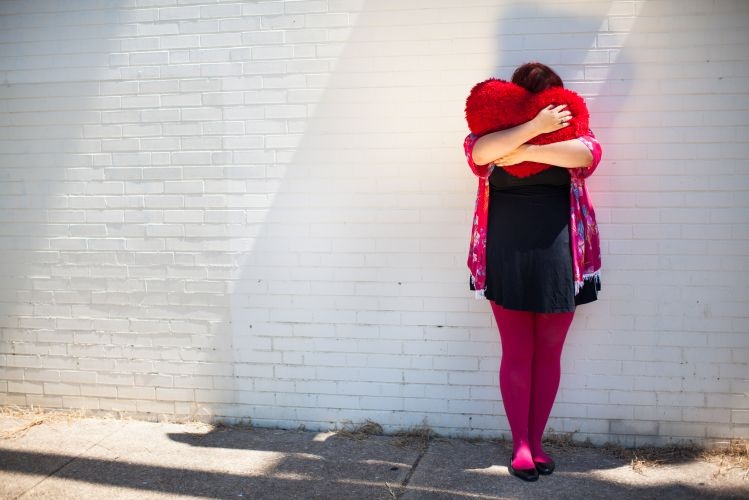 "Mary's Self Love e-course has been a great experience and I'm only a week in! She offers such a rich source of material for me to choose from and I have access at my own convenience, which is perfect for my crazy-busy schedule. I love that her audio recordings feel like hanging out with a girlfriend who has your back! She knows what to say on the topic in an authentic way that I can relate to. Plus she gives multiple tools to make personal progress possible, like playlists to listen to or work sheets to fill out, plus loads of reference material. It's like a grab bag of self love prompts that I can access any time and anywhere! I'm excited to do the remainder of the e-course and allow Mary's lessons to inspire me to make positive changes in my life."

- Olivia Dhamee
Self-love completely changed my life.
I've suffered from mental illness since I was eight-years-old, and I'm no stranger to those struggles. I know what it's like to hate your body, mind, and life. I know what it's like to feel worthless, hopeless, and ugly.
I also know that it's possible to see the light again and come out the other side. Happiness is possible for you because it was possible for me.
Self-love is the biggest and most important tool to becoming a happier person.
After learning to love myself, I was able to quit my day job and make a living doing what I'm truly passionate about.
I've been able to build a strong core group of friends who support and inspire me. I've been able to release people who don't make me happy in life.
I've entered the healthiest romantic relationship of my life, free of drama and judgement and full of love and understanding.
This is possible for you!
I want you to be happy with your job, your relationships, and with yourself.

I want you to find pleasure and joy in your world every single day.

I want you to be able to bounce back from adversity quickly with an optimistic attitude.
"If you're ever looking for ways to get stronger in the practice of self-love, I highly recommend this course. She's an absolute dynamo with a real talent for getting her readers' energy up and encouraging them to love themselves. I'm so glad I found her. I love finding people who have endeavored to make self-love and positivity a part of their daily lives and want to share their insights with the world."
- Michelle Porter Frost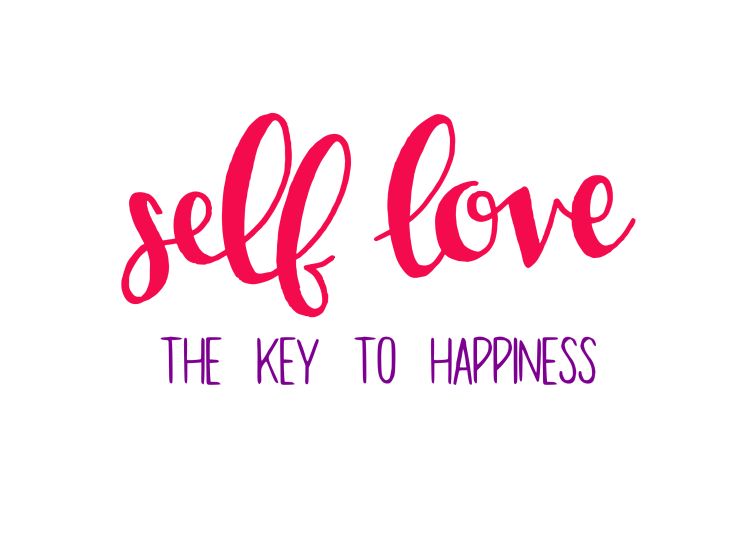 During this course, we will cover:
Appreciating Life

The Science Of Happiness

Self Esteem

Play

Expressing Creativity

Reaching Out

Mindfulness

Releasing Negativity

Spreading Happiness

Self-Love
In each lesson, you'll get:
A detailed video presentation

Printable written lessons

Printable worksheets with assignments

Video interview with an expert on the topic
Bonuses:
Custom themed playlists

E-mail access to me

Access to an exclusive online support community

My favorite resources

Unlimited, lifetime access to the course
You'll leave this class with skills to...
Continue building your self esteem throughout your life

Appreciate the life you already have, while still creating goals to improve

Be mindful of the present, even if your mind is naturally scattered

Express yourself creatively, even if you don't label yourself as an "artist"

Develop a playful attitude in your daily activities, no matter how busy you are

Deal with negative experiences in a healthy way

Create a support system of like-minded people who can help you grow
---
Did I mention that in each lesson you get to watch an exclusive interview with an expert? I called on the best women in the biz across five countries to talk in depth about ten different topics. That's over five and a half hours of bonus footage for you to gobble up!

"Having spent many years trapped in a vicious cycle of body dysmorphia, toxic relationships and binge eating disorder I understood what it was to wake up everyday looking in the mirror and not seeing beauty or feeling any sort of self love. I constantly compared myself to others instead of looking at the gifts I already possessed within me. The day I met Mary changed me forever. She picked up all the pieces and put me back together like a puzzle. She helped me to rid negativity and energy vampires out of my life and for the first time I realized I was more than my weight. I was and am beautiful. She made me appreciate the small things and for someone like myself who has struggled with depression, she showed me that I did deserve love and acceptance that maybe the world isn't such a bad place and that there are good people doing great things. What she has given me is priceless and I am forever grateful."
- Cristen Hoyt
Who is Self-Love: The Key To Happiness for?
---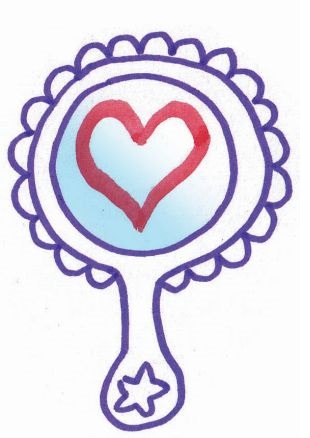 This course is for you if:
You're tired of low self-esteem

You're open minded to new techniques

You're willing to put in the work on the journey to self-love
This course isn't for you if:

You're looking for a miracle overnight fix

You're looking to substitute this course for therapy, medication, or professional mental health treatment
"Mary's worldview and methods are unique, and cheerful, while remaining realistic, and sensitive to my personal experiences. Her suggestions, insight and humor have been invaluable to my journey through recovery, and I feel that with her help, I've made some real progress."

- Leigh Tyberg
Your Instructor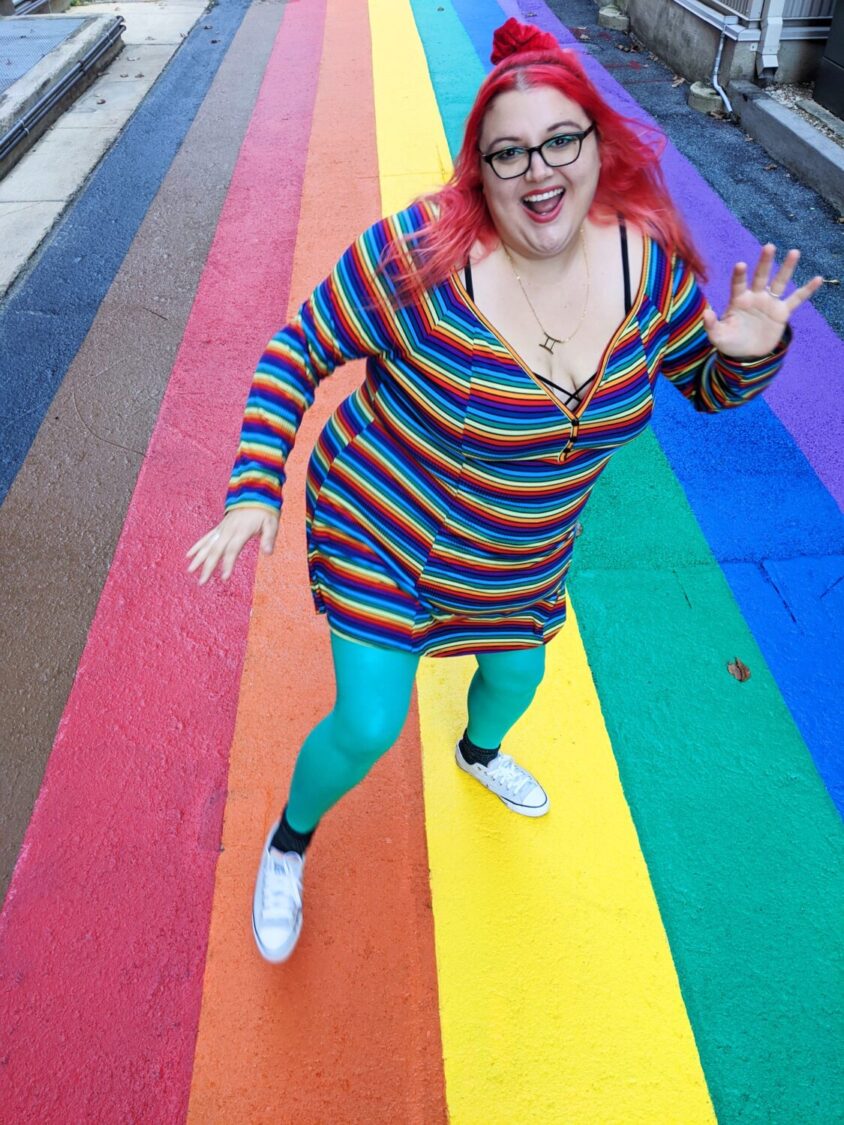 Hi! My name is Mary Uncustomary England.
I'm a published author, life coach, event speaker, podcaster, and team building facilitator. I have two degrees in Psychology. Previously, I worked at a psychiatric rehabilitation center for five years, creating curriculums for courses for 100 adults with mental illness. I've run my own business since 2013, where I created my own job title: Merriment Maker.
I actively study psychology, positivity, and fun. I've coached people 1:1 for over almost a decade with glowing reviews. I don't base my work on hunches or tote bag inspiration. It's influenced by research, science, and action. Let's just say I have my 10,000 hours.
I have one dozen mental illnesses of my own. I come here from a sincere desire of wanting to be happy, not naturally being happy. I know this is work. And I'm doing it with you. I know if I can have an eating disorder, self-harm every day for years, try to kill myself, abuse drugs, and experience sexual assault and still create a fun life, I can help you have a fun life, too.
I believe in play over meditation. I'm blunt. My methods are founded in psychology and science, and I'm also (realistically) optimistic. I'm a good teacher. I've taught adults how to read and how to love themselves. Perhaps most importantly, I am here to get you to take action, not just to theoretically understand something.
My Merriment Making Method will always provide you with actionable steps and ideas to get you out of your head and into the world.
Tangibility will always win over theory.
Frequently Asked Questions
When does the course start and finish?
The course starts January 15th and never ends! It is a completely self-paced online course - you decide when you start and when you finish.
How can I access the course?
You'll have personal log-in information to sign into the course where you'll gain access to all the content, including printables.
How long do I have access to the course?
Like, forever. After enrolling, you have unlimited access to this course for as long as you like - across any and all devices you own. You can always come back to the course to refer back to, even after you've completed all ten lessons. You can also always e-mail me.
How long does it take, though?
If you're really adamant about going through the course content and completing the exercises, you could probably go through everything in about two months. There's a lot of content, though, and everyone has different levels of daily responsibilities and learns at different speeds. You'll see results very early on, though, even if you don't get very far in!
Why isn't this free?
This course is an investment, and actually has the ability to improve your life. I've spent hundreds of hours researching and creating this content, and I truly believe I can help you on your journey to self love. During the pre-launch, the price is discounted so if money is an issue, I suggest purchasing during this time frame. If you really feel like you need this course and need a payment plan, please contact me.
What if I am unhappy with the course?
I would never want you to be unhappy! If you are unsatisfied with your purchase, contact me in the first 30 days and I will give you a full refund. I believe in my product and its ability.