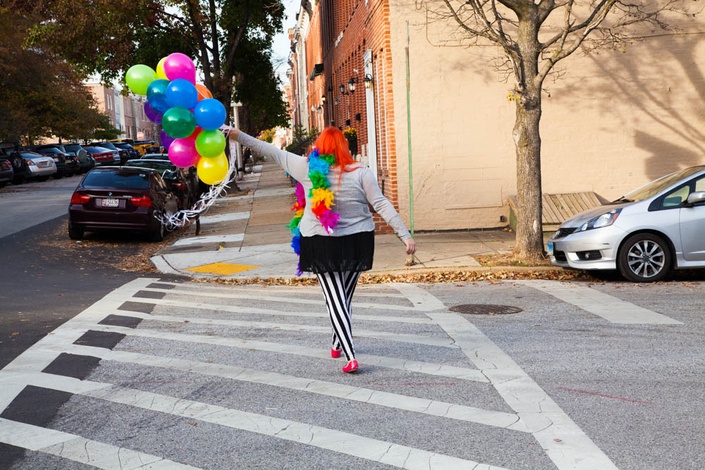 Merriment Making: A Guide To Getting Back Your Joy
The signature book and program for Merriment Making
Enroll in Course
Merriment Making: The Guide To Getting Back Your JOY! contains everything you could want to know about cultivating more Merriment and JOY in your life, from strategies, shadow work, real life experience (successes and mistakes), and tangible exercises and activities to implement immediately.
On the first of every month you will receive a new chapter filled with the following:
PDF

A hard copy of a downloadable PDF of the current chapter. This can be read on your digital device or printed out.
AUDIOBOOK
An MP3 file of me reading the current chapter out loud for you to listen to while you workout, drive, or lie in bed.
TANGIBLE ACTIVITIES
A list of activities and examples of ways you can begin to implement the topic that will include ways that are both accessible to people of all mental and physical abilities.
EFT/TAPPING
A video of me guiding you through the shadow work (the harder parts) of the chapter, in a technique called Emotional Freedom Technique.
WORKSHEET
Every chapter will have at least one downloadable/printable worksheet that will assist you in processing the strategies discussed in the chapter.
LIVE ZOOM CALL
Once a month there will be a live Zoom call where you can come join me and everyone else, ask questions, share your progress, and get 1:1 coaching with me!
This is not just a book. This is a year-long experience.
The content is dripped to you one month at a time so you have the opportunity to:
Not feel overwhelmed with an entire book at once that will just sit on your shelf
Assimilate, integrate, and implement the concepts and work on your own time
Digest your reactions and results and get feedback with me in a 1:1 more intimate way
Feel excited to have new content come out on the first of every month
Actually see results in real time instead of trying to do everything at once
Ready to create become a Merriment Maker?
Is This Book For You?
Merriment Making: The Guide To Getting Back Your JOY! is for you if:
You are tired of feeling like it's all work and no play
You feel dread about things in your life
You feel an enormous sense of pressure and obligation every day
You miss your child-like sense of play
You can't remember the last time you relaxed
You feel an extreme sense of overwhelm and stress
You can't remember the last time you were happy
You felt happy today
You don't believe you were ever truly happy
You are willing to read and do the exercises
You believe change is possible
Merriment Making: The Guide To Getting Back Your JOY! is not for you if:
You are not interested in being happy
You are happy not being happy
You think that just reading or purchasing this is going to be a magic spell that changes your life
You don't believe change is possible
Do You Feel Disconnected From Joy?
The past year (plus) has been pretty damn intense to say the least.
It's incredibly natural for you to feel sad, stressed, depressed, overwhelmed, grieved, and ultimately disconnected from your child-like sense of joy, play, and wonder.
I promise you that I am not going to gloss over real life issues of death, illness, poverty, addiction, trauma, and more.
I've been called a "Practical Optimist", which I adore. We can't have grief without the love first, but that doesn't mean the pain hurts any less. In fact, the more you love, the more it hurts.
So whether the idea of getting your joy "back" sounds foreign because you can't remember when it was there ever before, you feel like it comes and goes, or is just out of reach due to whatever reason... I know that I can offer you an enormous set of skills, tools, stories, resources, perspectives, and more to help break through limiting stories, feelings of stuck-ness, disappointment, ruts, and more.
That said, despite working at a Psychiatric Rehabilitation Center, getting my BA in Psychology, and being a Life Coach, I am not a licensed therapist or doctor. (Read more about me below.) Clinical depression and other mental illnesses are real and need to be treated as such.
No Abstract Fluff Without Action
Not only is this book a fully immersive experience with more than 12 chapters on unique topics under the larger concept of Merriment, live coaching, videos, and worksheets, but I'm also approaching this book with a unique set of life experiences.
I personally dislike personal development books and products that inspire the hell out of you in a very abstract way, then you get to the end of the chapter and there's nothing tangible for you to do or take away. Like, yes, okay, that felt good, but what do I do now? That's why I'm READING THIS!
So I promise you, that while I will share personal things from my life, they will be purposeful, and every single chapter will always have actionable items for you to take with you. Things you can do that day, things you can do over and over again, things you can do over time.
I also am approaching this book as someone who has had over six mental illnesses for over twenty years, is fat, and recently has experienced physical disability in a way I never had before with a fractured bone and two torn ligaments in my leg. That means that the activities will be extremely sensitive to all types of abilities, bodies, and sensitivities. I know that what works for one person might not work for another. You are always free to try whatever you want, keep what feels good, and toss what doesn't!
For more background: I have personal experience with C-PTSD, Bipolar, OCD, Tourette's Syndrome, Panic Disorder, Trichotillomania, Anorexia, Self-Harm, Suicide, Drug Addiction, Sexual Abuse/Assault.
I am also a part of the LBTQIAP+ community, have experience with Polyamory, Non-Monogamy, and Kink.


I am currently in therapy myself, take medications, enrolled in multiple educational programs to constantly be learning, have previously published a book, graduated with a BA in Psychology, worked at a Psychiatric Rehabilitation Center for 5 years, own my own business, and am currently a Life Coach.
Is Happiness A Frivolous Or Selfish Topic?
I know that happiness can feel like a really frivolous and privileged topic. There might be a part of you that feels like there are wars, oppression, poverty, and intense pain and trauma all over the world and the idea of focusing on practicing "Merriment" is selfish and superficial.
I get that.
Here's are three things I want you to understand:
1) Your ability to have empathy for others who are in pain likely means that you know exactly what it's like to be in pain.
2) The fact that someone else is in pain does not mean that your pain is not valid. It is amazing that you have perspective and aren't being a martyr, but it is also important to recognize your own pain because without doing that you can't change it.
3) Creating more joy in yourself will give you more time, energy, and resources to actually make a difference for other people who are in pain. Practicing Merriment isn't done just for ourselves. It is done so we can feel good, yes, but I believe our greatest opportunity in this life is to be of service. You can't be of service with your unique gifts if you are in so much pain and fear that you are are scared to go after your dreams, whether they are for you, the collective or both.
All three of these things are exactly why you are an excellent candidate to be a student in my new book.
If you have big dreams that feel stuck or on hold, if you want to raise the vibration of your mind, body, spirit, and energy, and also another person, community, or the whole damn world, it starts with YOU.
Are you willing to face your fear of why you don't believe happiness is available for you? Of why you personally can't be happy but you think it's possible for other people? Because you can be happy. Not every minute of every day. It's a practice. And I'm telling you that as someone with over half a dozen mental illnesses, including depression and Bipolar I.
We are not our labels. They educate us on how to make our Merriment Practices work for us in a more catered and unique way. But if I let my illnesses stop me from practicing Merriment, from starting my business, from writing, from loving, from living... I wouldn't be here.
I want to show you that it's possible for all of us. Including YOU.

Your Instructor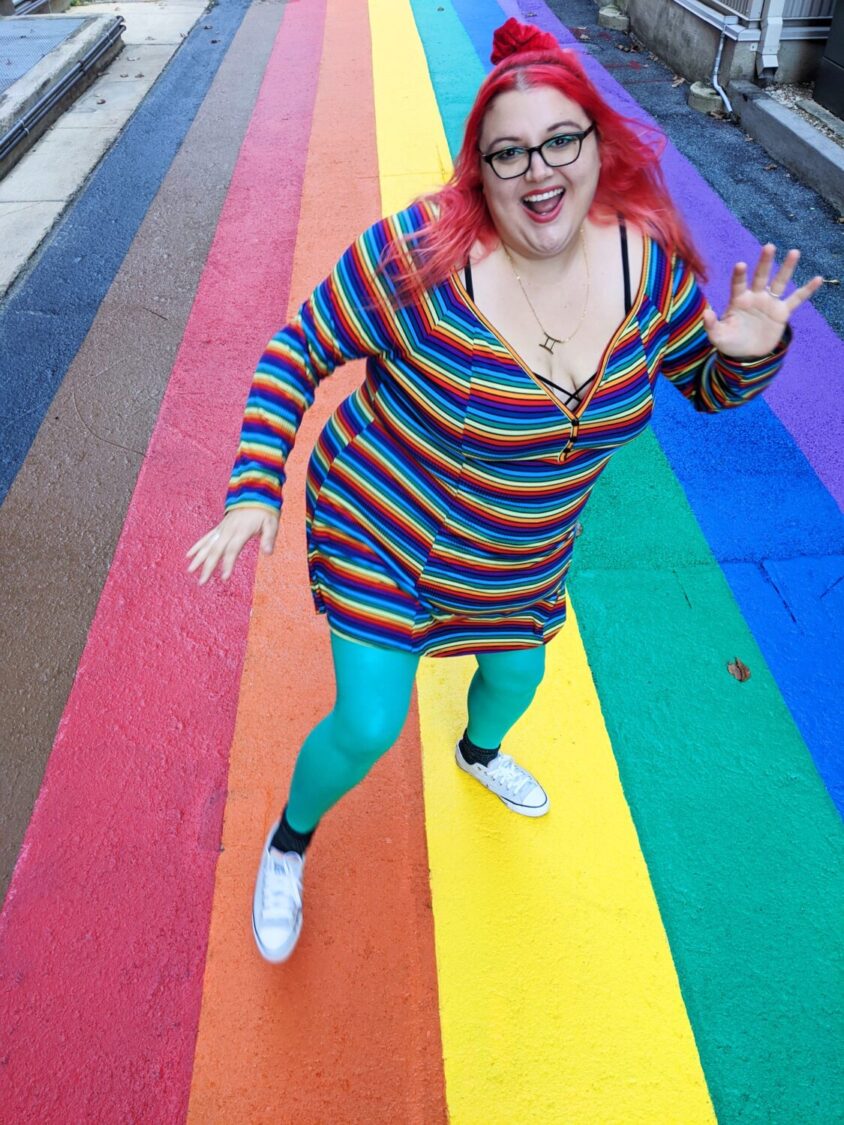 I

believe my life's mission is making other people happy. I came up with the job title of Merriment Maker because nothing else fit, so I made my own place in the world.
For almost twenty-five years, I have struggled with half a dozen mental illnesses, and I know what the dark side looks like very well. I also know it's possible to live a happy live not in spite of your struggles, but with them, and want to help as many people push through the dark tunnel to the other side where they'll land on a pile of glitter.
After quitting my day job of 5 years at a psychiatric rehab center, I started my business, Uncustomary, as a way to inspire others through my own life as a living example of what Merriment can look like in a realistic, messy way. I do that through self-love, spirituality, and creativity. My goal is to leave you feeling better than when you found me.
Course Curriculum
Preface
Available in days
days after you enroll
Chapter 1 - What Is Merriment Making?
Available in days
days after you enroll
Frequently Asked Questions
When does the course start and finish?
June 1st, 2021
How long do I have access to the course?
How does lifetime access sound? After enrolling, you have unlimited access to this course for as long as you like - across any and all devices you own.