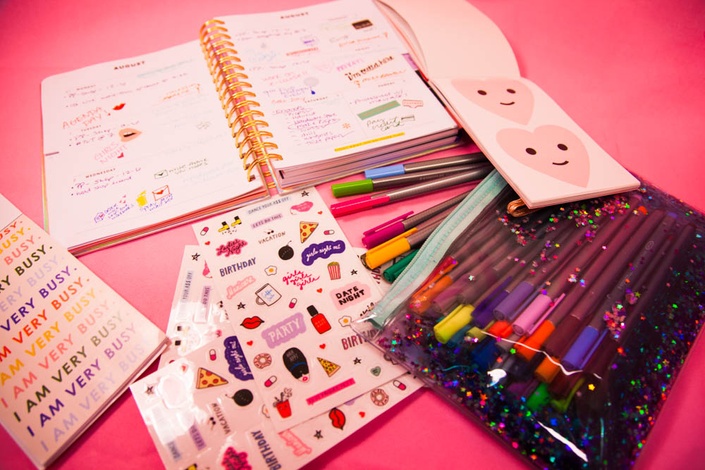 Happy Habits
How To Turn Self Love & Creativity Into Daily Routines
Do you hear about all these great things people do and wish you had time for them, but feel like it's just never going to be possible?
Do you wish you could work on your personal development, especially when it comes to making time for yourself and expressing yourself, but you never seem to be able to follow through in a consistent way?
Maybe you're able to do it a couple days in a row but then after a while you're right back where you were? Frustrated, wishing things were magically different?
Habits aren't magically dug into place; they do take dedication, time, and energy. The good news is they definitely aren't as hard we've decided to make them all our lives! There's so many ways for you to institute a daily routine in your life that will begin to foster positivity, health, self-care, creativity, and overall happiness and we want to show you how to make that happen.
Marielle and I are so excited to join forces and bring you this masterclass about self-love and creativity into daily routines. After all, in order to allow something to truly affect your life, you have to practice it regularly! So let us help you figure out the best ways to make sure self-love and creativity are parts of your daily life.
This is a recording of a live training we offered, which includes a Q&A session answering your real questions about the topics at hand!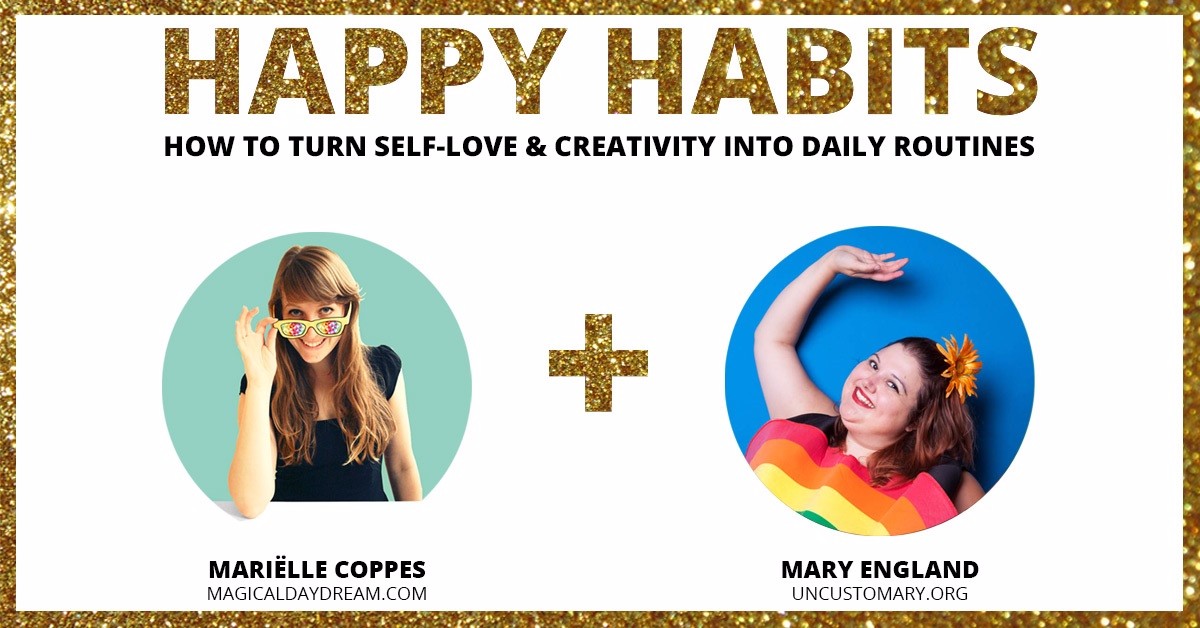 During this masterclass, you will learn:
What a habit is

How to make something into a habit

How to choose the best moment for any daily practice

The importance of self-care

Types of creative behavior

Examples of self-care and creative habits

Plus a live recording of a Q&A with real students like you asking questions about these specific topics! And get a printable worksheet to fill out and follow along with!
Your Instructor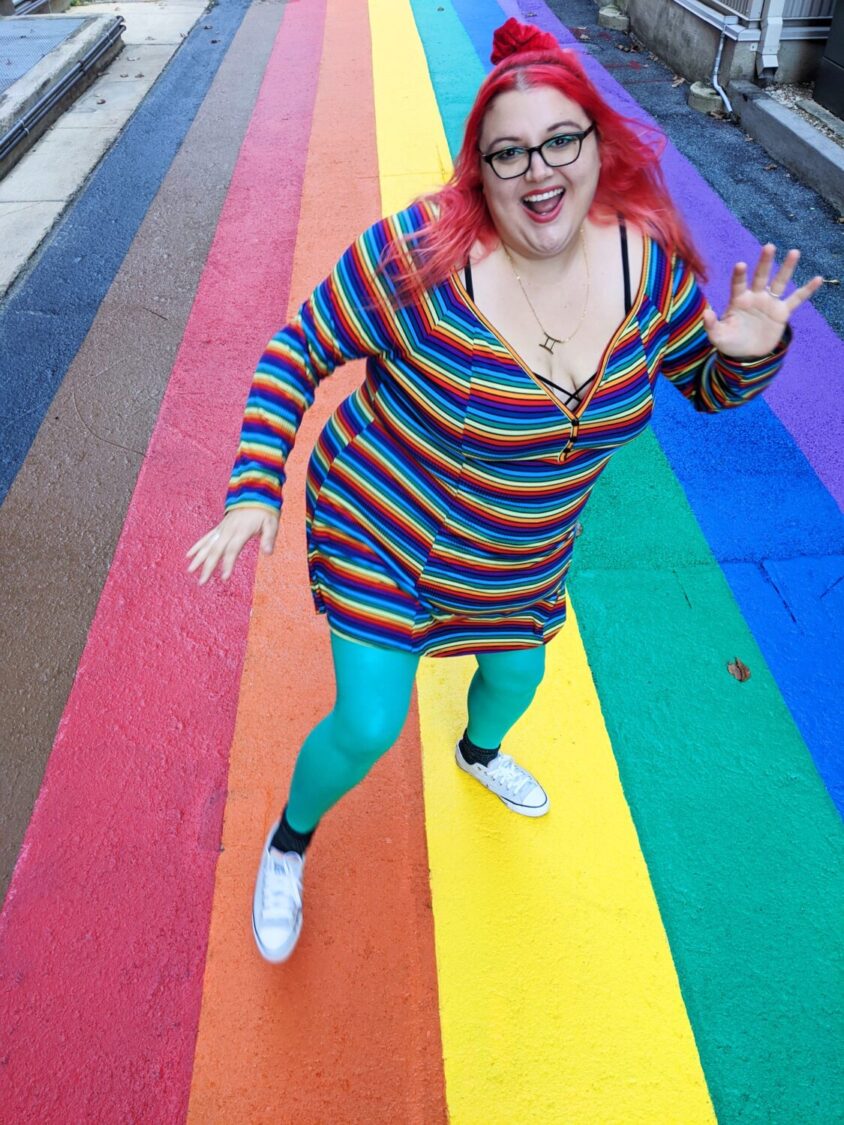 I

believe my life's mission is making other people happy. I came up with the job title of Merriment Maker because nothing else fit, so I made my own place in the world.
For almost twenty-five years, I have struggled with half a dozen mental illnesses, and I know what the dark side looks like very well. I also know it's possible to live a happy live not in spite of your struggles, but with them, and want to help as many people push through the dark tunnel to the other side where they'll land on a pile of glitter.
After quitting my day job of 5 years at a psychiatric rehab center, I started my business, Uncustomary, as a way to inspire others through my own life as a living example of what Merriment can look like in a realistic, messy way. I do that through self-love, spirituality, and creativity. My goal is to leave you feeling better than when you found me.
Course Curriculum
Happy Habits
Available in days
days after you enroll